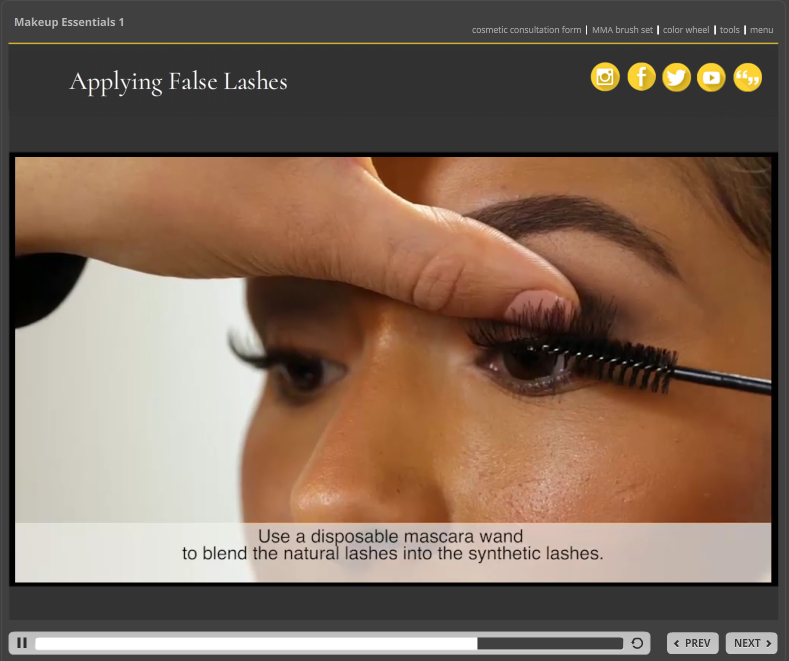 Makeup Essentials is exactly what is is says, essential. It's mystifying why large corporations spend millions of dollars on product training when their team doesn't even know how to color match! We once heard about a retail store who spent $3 million dollars on a 3 day training to learn how to sell cosmetics, yet most of their team never in their life picked up a makeup brush. We understand that cosmetic companies care less about artistry and more about sales. However, you can actually have both: a good reputation for artistry and exceeding sales goals. Yep, its no secret that when your cosmetic specialist actually knows what they are talking about they can sell triple just by educating their client.

So why is it that large cosmetic companies and retailers do not have standardized makeup education as part of their on-boarding? WE HAVE NO IDEA. They spend millions and possibly billions of dollars on new initiatives and yet don't properly train their staff. Employees feel intimidated just by picking up a brush. It only gets more intense when the customer knows more about makeup application and product then the cosmetic specialist. Add the intimacy that happens when you begin applying makeup to your customer and the employee completely unravels. They are now face to face, about 6 inches from each other, and the employee is expected to apply a new shadow color without dripping sweat on the customer. Do you see this playing out?? It's hard to get the replay out of your head. You can clearly see my opinion on the value of standardized makeup education. If you want to sell cosmetics your investment should be in your team's skills and not just in product education. Recommending products is the very heart of selling, but how on earth can an employee do this without proper training. We were told by one of our Omni Beauty Group clients that the turnover is so high because new employees feel inadequate or not properly trained. By including a standard makeup training in your on-boarding process you will level-set employees by setting them up for success.

To learn more about how you can implement standardized makeup education into your on-boarding process connect with Omni Beauty Group! Contact team member Brandi Myree.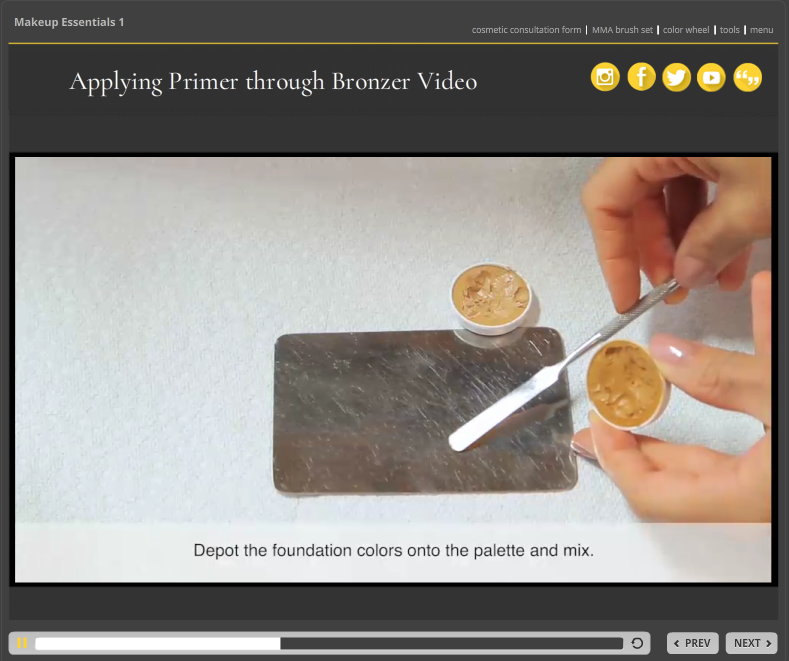 Makeup Essentials
This comprehensive program is designed to assist with on-boarding and level setting your beauty team with a systematic approach. The standards set forth in this program are those you will find credible, sustainable and without bias. The content is designed with a mixture of learning styles: auditory, visual and kinesthetic. The module is hosted online and is SCORM compliant, which means it can be seamlessly implemented into your corporations personal LMS. Your corporation can also personally brand the program to reflect company standards, products and culture. Throughout the program the learner will engage in interactive curriculum, checkpoints for comprehension, do's and don't popups, and brush call-outs. Downloadable cheat sheets can be easily accessed for more complicated subjects such as color theory. A final test and survey can be included to measure the learners overall success rate and satisfaction with their company's education requirement.

Your team will learn:
Sanitation for proper cleaning, sanitizing and disinfecting.
Color Theory for foundation matching and color correcting
Brow Application for placement, enhancement and correction.
Eye Shadow/Liner Application for placement, enhancement and correction.
Lash Application for correct choice and placement of false lashes.
Lip Color/Liner Application for placement, enhancement and correction.
Product Types and Interactions for water, silicone, and oil based products
Tool Usage for proper application.