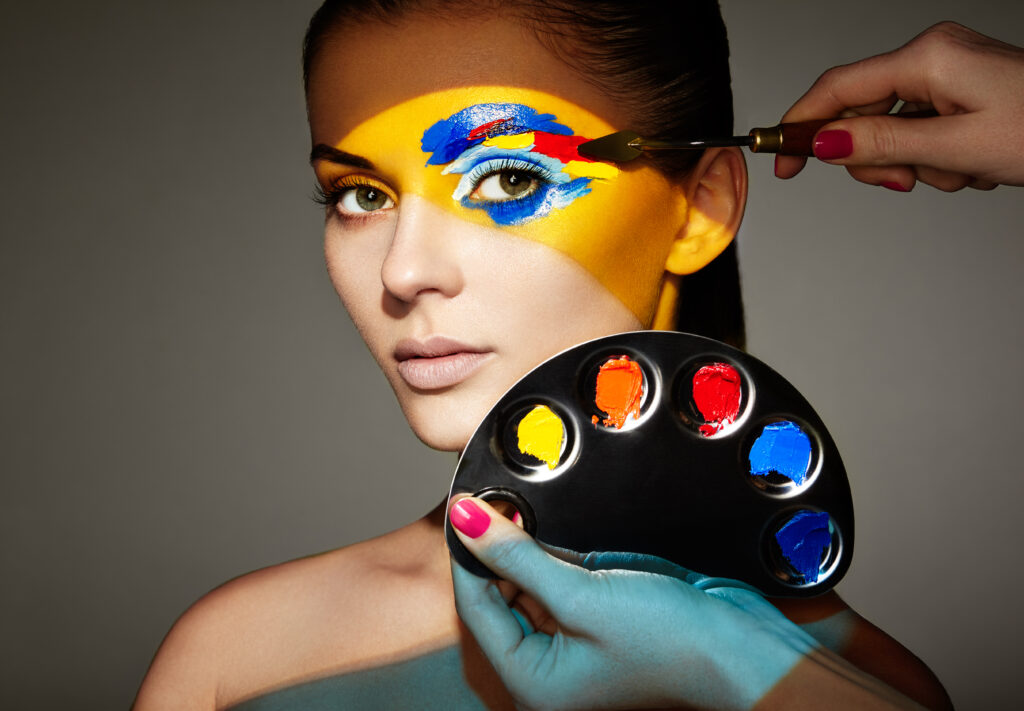 There was a day when the customer walked away from the makeup counter looking like a raccoon from too much "white" concealer. This was an acceptable way to cover up dark under-eye circles and no one thought it looked crazy at the time. Well now we see customers walking away from the cosmetic counter looking yellow, striped and Neapolitan and somehow we have accepted this too.

One of the biggest challenges, and the most lucrative part of cosmetics, is foundation matching. The cosmetic companies have finally decided that the entire foundation wearing population does not fall into 10 bottles. It's more like 10,000 bottles. To accommodate all skin colors, undertones and values they have expanded the line to offer tints of green, red, blue, white, black and yellow. They have also used the word "undertones" in their marketing. Customers are now aware of what it means to be cool, warm or neutral. The problem is not all beauty associates and makeup artists are adequately trained to 1) be more knowledgeable than the consumer and 2) know how to properly recommend products by demonstrating accurate color correction. It is essential that we get this right or our customer will return the products that made them look too orange, dark, pink, white or green. We are going to bet this is not a loss cosmetic companies want to incur.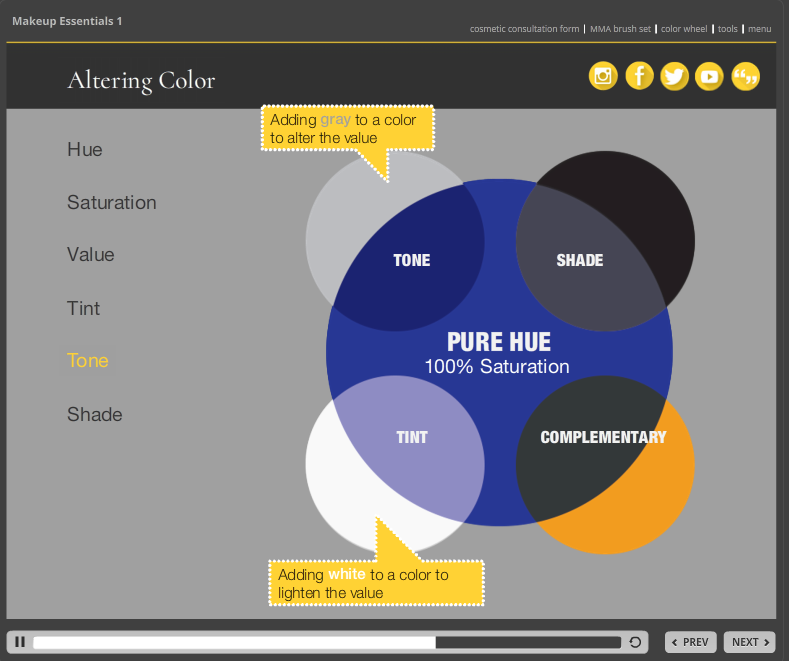 COLOR THEORY, FOUNDATION MATCHING and CONTOUR/HIGHLIGHT

Our comprehensive Color Theory program will facilitate how important color theory is to selecting the right product for your customer. By introducing the color wheel, tints, tones and shades the learner will have the ability to select the proper concealer, color corrector, foundation and contour/highlight for their client.
Your team will learn:
Primary, Secondary and Tertiary Colors
Tints, Tones and Shades
Undertones
Foundation Matching
Color Correcting
Contour/Highlight application
Fondation texture and finish
Foundation product solution
Foundation product ingredients
Cosmetic retailing
Learn more about our online training for Color Theory HERE.