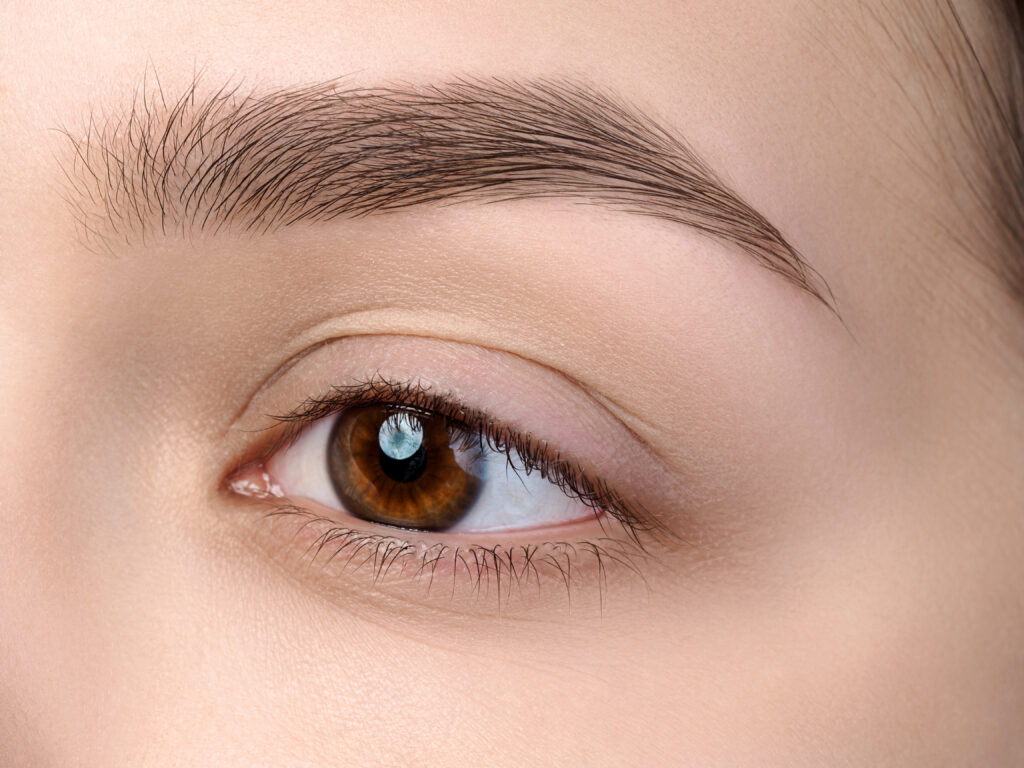 Young, old, girl or boy you will find that everyone is a part of the perfect brow movement. Insta-brows, feather brows, braided brows, colored brows, be-dazzled brows or sister brows are pushing cosmetic sales to new heights. There are more brow products in the cosmetic aisles than there are lipsticks, well almost anyway! You have powders, pencils, gels, wands and stamps to choose from. There are so many choices how could a customer possibly make a decision? They often ask themselves… Why should I choose a powder over a pencil? What color should I choose? Should by eyebrows match my hair? What brow shape is best for me? What if I have oily skin?

It is essential for makeup artists or beauty associates to know more about eyebrows than just product. It is typical for retail chains to focus on brow product education and not on brow application education. To make a lasting sale, the customer must know what product, why that product, how to apply that product, how long that product lasts and how often they will need to purchase that product. Brow grooming is as common as a haircut and both services can be paired with a product if the customer is educated.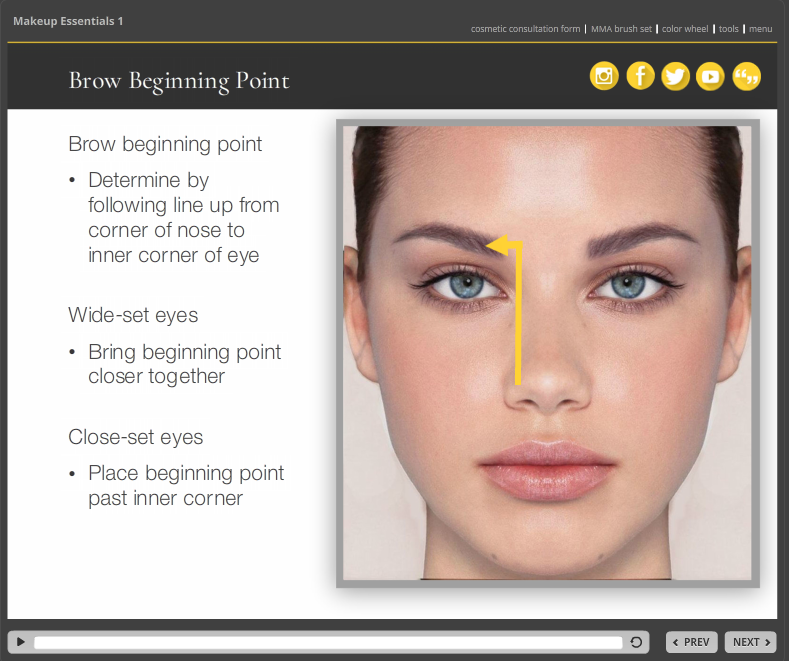 Brow Essentials
Our comprehensive Brow Application program will facilitate how to properly service a client by equally assessing their wants and needs. The learner will know how to choose the correct cosmetic for their client and be able to properly create or correct an appropriate brow application.

Your team will learn:
Brow assessment
Brow placement
Brow correction
Brow styles
Brow product texture and finish
Brow product solutions for the customer
Brow product ingredients
Cosmetic retailing
Learn more about our Brow Essentials online learning HERE.